Why dentists play a vital role in looking after your general health
Dentists should be considered essential players in your overall healthcare routine. Aura Dental in St John's Wood offers a full range of general dental treatments, with the focus firmly on preventative dentistry. The aim of preventative care is to avoid problems arising in the first place; and to treat them promptly and effectively if they do happen.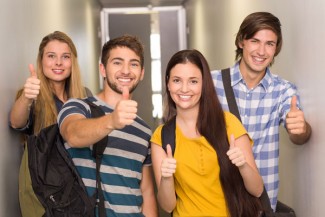 The importance of dentists to general health and wellbeing
The majority of people understand the importance of dentists when it comes to oral health. A strong oral care routine, after all, involves team work between your dentist, your hygienist, and yourself. Fewer people realise that dentists also play a vital role in the fight against other conditions, however.
Tooth loss – which can be caused by dental decay or gum disease, as well as through accidents and injuries – is bad news for your overall health because if can affect your ability to eat a nutritious diet. This can lead to all manner of preventable conditions. Gum disease has also been linked to heart disease, diabetes, and rheumatoid arthritis, among other conditions, so it is very important to prevent it or treat it promptly should it occur: dentists and hygienists both play an important role in the fight against gum disease.
General dental check-ups in St John's Wood
We welcome new patients of all ages for general dental consultations at our St John's Wood practice. Your whole family requires good oral healthcare, and our team of dentists at Aura Dental can provide special treatment for children, teenagers, adults, pregnant women, and older people, with all treatment tailored to the individual's requirements.
When you come in for a general dental check-up at Aura Dental in St John's Wood, one of our dentists will take your medical and dental history (please make us aware of any conditions or medications that may affect treatment choices) and will perform a thorough clinical examination, including taking x-rays as necessary to aid with diagnosis.
If you require further treatment, your dentist will create a customised treatment plan that will detail the order and predicted length of any procedures, along with estimated costs.