If you are a busy person and, let's face the fact that most of us are these days, then you want to be able to save time in all sorts of ways. This includes how many times you have to go to the dentist.
Replacing all your teeth with dental implants is a process that cannot be rushed but appointments can be minimised depending on the individual case.
If a full set of teeth need to be replace, you don't have to wait weeks for your crowns. You can get an entire arch of dental implants in St John's Wood fitted at the same time as your initial implant surgery with a technique known as teeth-in-a-day implants.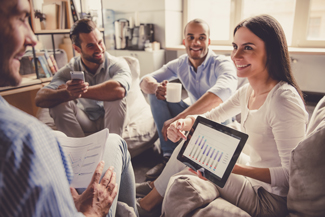 What are teeth-in-a-day implants?
This great technique replaces all the teeth on one arch with a fixed bridge that is attached to either four or six implants. It's usually the latter in the upper arch because of the gravity issue. If you need to have teeth removed, we can do this in the same appointment and also provide bone augmentation at this point if you need it.
Once the implants are in, we will fit you with a temporary bridge which is custom-made to fit you by one of our lab technicians.
It will take 4-6 months for your implants to integrate with your jawbone, but this happens with teeth attached. You need to go slowly with eating just as you would if you had traditional implant surgery.
When your integration period is complete, you come back for a much shorter appointment so that we can fit your final, metal-reinforced bridge.
If you would like to find out more about teeth-in-a-day dental implants in St John's Wood, please book a free consultation with us. It could change your life.