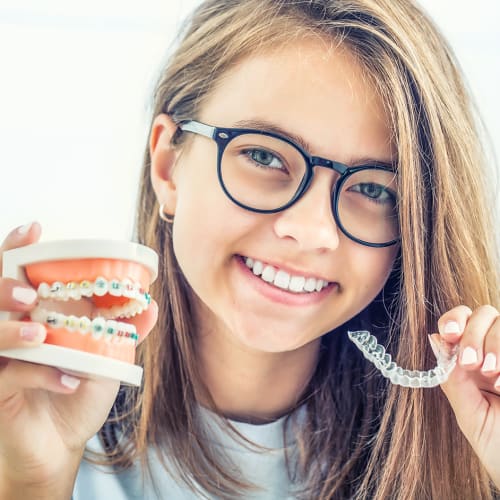 We have had a lot of enquiries recently from local parents in and around St Johns Wood asking about when and how to check whether their children are ready for braces.
Many parents realise their children have crooked or gappy teeth which will need braces at some point, but just not sure when the best time is to start the process.
Usually kids or young teens have braces once all their adult teeth have come out. The dentist can then correct any misalignment/crowding, gaps or bite issues with teeth that the child will have for life. Advances in technology mean there are more options for orthodontic treatment beyond just the 'train tracks' (fixed braces) we used to all know and hate. These days, brackets on teeth can be discreet or even more flamboyant with coloured bands. There are also removable aligners which are very convenient for eating and cleaning your teeth, but require discipline to ensure they are being worn for enough time every day so as to not prolong the overall treatment.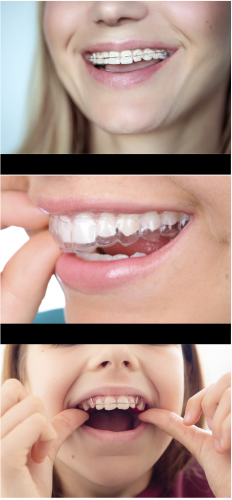 Early orthodontic treatment has the aim of preventing issues with the teeth or mouth from developing as the child grows up. These can include misaligned bite and crowded/crooked baby or adult teeth. In some cases early intervention can help avoid or minimise more complex treatment later on.
So what are some of the signs to look out for that will tell you if your child's teeth or bite are not quite right?
Crowded or crooked teeth
Large gaps between teeth
Grinding or clenching of teeth
Difficulties chewing or biting into food
Often biting into their cheek or tongue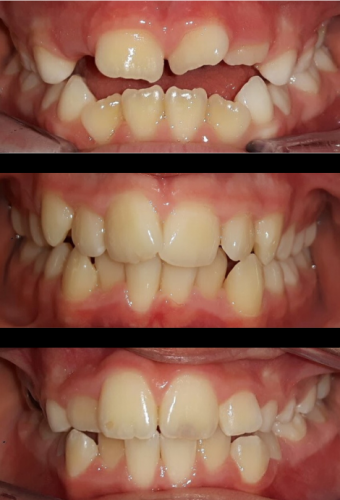 If you see any of these with your child, it would be best to take them in to see the dentist. The dentist will be able to assess your child's teeth, bite and overall oral condition and then advise you on the best course of action.
It is always best to get kids into a regular check up and hygiene routine at an early age so the dentist can spot changes to your child's mouth that may cause problems later down the line.
At Aura Dental, our dentists will guide you and your child through the entire orthodontic journey. If you are worried or unsure about your child's teeth, book in for a check up and chat with the dentist to explore the options available.
Dr Korosh Majidi is our resident kids orthodontic dentist. Korosh has extensive experience in kids and teens orthodontic treatment and strongly believes in finding the least invasive course of action for child and young adult cases.
You can read more information about kids orthodontics at https://www.auradentallondon.co.uk/kids-orthodontics.html