Anyone who's ever watched the wonderful First Dates on TV will know that age is no barrier at all to going on a date. There are plenty of seniors out looking for love. One thing that is noticeable on First Dates is the big discrepancy in how the teeth of the young daters look compared with those of the over 60s.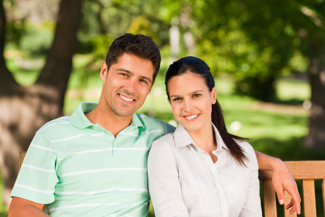 But for many dental treatments, including Invisalign in St John's Wood from us at Aura Dental, age is no barrier. If you've had to put up with snaggle teeth all your life and you want to get out there and find your new dream partner, why not lure more people in by having your teeth straightened the stealthy way?
Invisalign in St John's Wood is the perfect solution for straightening and still being able to go on dates because the aligner trays are pretty much impossible to see once they are on over your teeth.
Here's how they work:
Consultation
The first thing to do is to come in for a free consultation, and once we're sure that Invisalign is the right treatment for you, we can scan your teeth and using the 3D image that appears on the screen, show you how Invisalign can move your teeth into their correct alignment.
Manufacture
If you decide to go ahead with treatment, we send your measurements off to Invisalign in the US, where your aligner trays will be 3D-printed (yes, really!) and sent back to us.
You will receive a series of aligner trays. You start with #1 and wear it until it starts to feel like it fits. This means that the carefully positioned bumps and ridges have done their job of nudging your teeth a tiny step along the path to alignment. Then it's onto aligner #2, and so on through the series, which takes, on average, a year to complete.
You take your aligner out to eat and drink and to clean it and your teeth, which takes a lot of the hassle out of teeth straightening. Also, as long as you make sure you wear your aligners for 20 hours a day, there's nothing to stop you going aligner-free on those exciting dates.