Category: Botox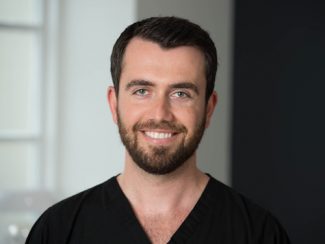 George enjoys all aspects of dentistry with a special interest in Aesthetic Restorative Dentistry, Dental Implants, Cosmetic Clear Orthodontics and Facial Aesthetics, including Botox Anti-Wrinkle Injections and dermal fillers, to help his patients achieve a more youthful appearance and boost their self confidence.
He is a certified Invisalign, Inman Aligner and Cfast Clear Braces provider.
Using his combined knowledge and a comprehensive approach, he has gained an excellent reputation in "Designing Enhanced Smiles" for those inspired to change their look or cosmetic dental appearance.
Member of the American Academy of Cosmetic Dentistry, British Academy of Aesthetic Dentistry, American Academy of Implant Dentistry, European Academy of Osseointegration and Faculty of General Dental Practice(UK).
Apart from Dentistry George enjoys traveling, watching movies and playing sports.
Nobody likes to see wrinkles form on their faces. These lines are among the common signs of ageing that reduce the appeal of a person. Dynamic and static facial lines may even make people look much older than their real age. For that, many resort to getting treatments, either Botox or dermal fillers.
Botox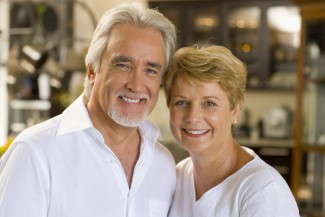 Botulinum toxin effectively relaxes facial muscles and levels lines on a temporary basis. This natural and purified protein is safe and certified in the cosmetic industry. Patients would often experience no real downtime, but slight bruising and swelling may occur right after the treatment. There are no long-term side-effects of getting Botox, allowing patients to resume their daily activities right after.
This suits patients with severe frown lines between the eyebrows and crow's feet lines around the eye area. People with damaged nerves or muscle complaints, however, should disclose their condition beforehand to avoid complications. The average price of Botox treatment starts at £195.
Fillers
Dermal fillers, on the other hand, give people a fresher look by adding a minimal volume of Hyaluronic Acid (HA). This substance supports the skin, preventing lines and wrinkles from developing. Practitioners say this treatment does not take long (30 to 45mins.), and patients may only feel subtle discomfort. The effects of dermal fillers show immediately after, treating wrinkles fast and without leaving any scar.
This is ideal for patients who need skin rejuvenation and wrinkle elimination. On top of that, this also suits those who want to add volume and structure to their faces. Dermal fillers pose no risks to anyone, and their effects can last around 18 to 24 months. The treatment's average price starts at £245.
Quality Practice
Before getting either of the two, patients should make sure the practice is certified. Reliable offices use quality and safe products that provide aftercare treatments or recommendations.
The question of which between Botox and fillers is better has no general answer. Here at Aura Dental, we offer both non-surgical treatments, Botox and Dermal Fillers. These two provide different benefits for different situations, allowing us to assist more patients with facial ageing issues. Visit our Kingston or West Wimbledon clinic today and say good bye to those unsightly wrinkles or facial lines.