Dentists play a vital role in looking after your health at every stage of life. Aura Dental in St John's Wood offers bespoke dental care for patients of all ages, and our dentists will work closely with you and your family to create a fully customised treatment journey no matter what your needs may be, designed to keep your smile healthy and happy for life.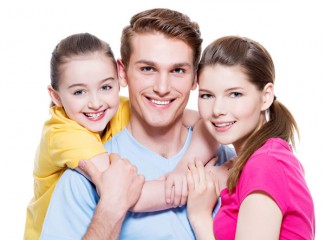 Children
You should bring your child to visit the dentist from an early age. The dentists at our St John's Wood clinic are highly experienced in working with young patients and will work hard to ensure that every experience your child has of the dentist is a positive one. This can help to prevent dental phobia later in life.
Dentists can provide preventative treatments such as fluoride varnish or fissure sealants to help protect and strengthen children's teeth. They will also help to explain the importance of proper tooth brushing to children, and to spot any early warning signs of decay.
Teenagers
The teenage years often involve orthodontic treatments. There are other specific dental issues that can affect teenagers, however, and our St John's Wood dentists can help with all of them. Wisdom teeth often appear during the teenage years, whilst teenagers also have a bad reputation for high-sugar diets and drinking lots of fizzy drinks, which can lead to tooth decay and enamel erosion.
Regular visits to the dental practice are essential to keeping your teen's teeth healthy and strong, and to helping them understand the importance of diet to dental health.
Adults
Dental check-ups are vital to adults, with most people advised to attend every six months. Some groups, such as pregnant women or those with weakened immune systems, need to visit more regularly. Cosmetic dental treatment is also increasingly popular with adults; our St John's Wood dentists offer a wide range of aesthetic procedures.
Older people
Whether you have kept all your natural teeth or have full dentures, you still need to visit your dentist regularly as you get older, to keep your mouth healthy and your teeth functional.