Why dentists are important at every stage of life
Dentists are a vital part of your healthcare team from cradle to grave. Aura Dental in St John's Wood offers a full range of general dental services for patients of all ages, with a firm focus on preventative dentistry – aiming to stop problems before they start.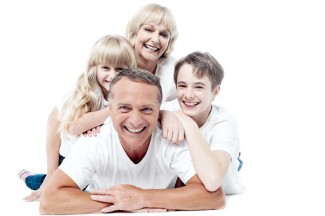 Our St John's Wood clinic has a skilled team of dentists who can prevent and treat all manner of dental issues. There are also options available for people who suffer from dental phobia or anxiousness about treatment.
Fear of dentists is very common and is nothing to be ashamed or embarrassed about. A good dentist will never judge or criticise you if anxiety about treatment has stopped you visiting a practice for many years.
Modern dentists are very knowledgeable and sympathetic to the needs of those with dental anxiety or phobia, and want only to help you find your perfect back to treatment to restore your oral health.
You should start bringing your child for check-ups as soon as their first teeth begin to appear. The dentists at our St John's Wood clinic are highly experienced in working with children, and can help to minimise your child being anxious or phobic about treatment later in life, by ensuring that all of their early experiences with dentists are positive ones.
Our St John's Wood practice offers a number of preventative treatments designed to strengthen and protect children's teeth, including fissure sealant and fluoride varnish. It is also often possible to spot the signs of potential orthodontic issues at an early stage, making them easier to treat.
Regular dental check-ups are also vital throughout the teenage and adult years. It's common to have orthodontic treatment as a teenager, and your St John's Wood hygienist can help you to clean around them efficiently.
It's important to monitor your oral health for signs of tooth decay and gum disease as an adult. Our St John's Wood clinic also offers special care to groups who have specific needs, such as those with weakened immune systems or those who are pregnant. When tooth loss occurs, dentures or dental implants may be used to replace them.