What a dentist can do during a smile makeover
A smile makeover consultation with a cosmetic dentist at our North London clinic is an excellent option if you are interested in cosmetic dentistry, but unsure what the best treatment options are for your specific needs.
The team at Aura Dental in North London comprises highly-experienced cosmetic dentists and dental professionals, all of whom have one goal: to create a beautiful, unique smile for you, one that you will be keen to show off. A cosmetic dentist likes nothing more than seeing a patient's confidence – indeed, their life – transformed with the help of a smile makeover.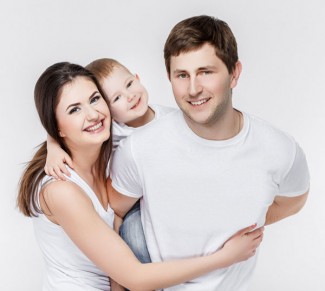 Cosmetic dentistry means different things to different people. At our North London clinic your dentist will use the latest technology, materials, and techniques, and will work with you to create the gorgeous, individual smile you've always wanted.
We use intra-oral 3D scanning at Aura Dental North London, which creates a precise three-dimensional image of your teeth instantly (and is much more pleasant that the traditional method of taking tooth impressions). Combined with digital smile design, this enables your dentist to show you what results you can expect before you start treatment.
Because cosmetic dentistry is a vast field, you may benefit from combining two or more of the aesthetic options at our North London practice. Your dentist will take the time to find out what you like and dislike about your current smile, and what you want to achieve from treatment, in addition to conducting a thorough clinical examination.
Depending on your personal needs, your dentist may recommend:
Porcelain veneers
Teeth whitening
Cosmetic crowns
Discreet teeth straightening (using braces or aligners)
Replacing metal amalgam fillings with white fillings, onlays or inlays
Gum contouring
Bridge work
Composite bonding
Dental implants to replace missing teeth