Travelling and Invisalign
Picture it, you've just finished secondary school or are taking a long summer break at the end of a university year and you decide that you want to do a bit of travelling. Maybe you want to go up to Scotland for the summer and connect to your celtic heritage, or perhaps there is a beach calling your name or maybe you just want to get away from your hometown for a few months and isolate yourself in the quiet of the country. Whatever it is you feel like doing, the last thing you need is a dental emergency in the middle of it because your metal braces break, come loose or cut your mouth open. We at Aura Dental understand that when you want to get away from it all you really aren't planning a trip to the dentist, which is why Invisalign in St. John's Wood is a wonderful option for straightening your teeth, without having to make monthly visits to the practice.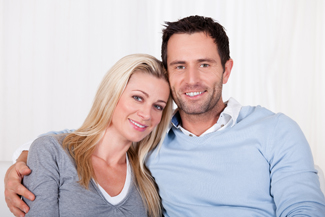 What is Invisalign?
This is a treatment to fix crooked teeth and malocclusions that doesn't involve constant trips to the dentist or years worth of your time and money. It sounds too good to be true, but there's more. Other than the aforementioned benefits, Invisalign in St. John's Wood is a completely clear aligner, which means that you can be undergoing treatment and no one will even notice there's something covering your teeth.
Come, have a consultation with us and ask about a clear aligner, we will take a 3D scan of your mouth that involves zero discomfort and absolutely no gooey moulds that slide down the back of your throat. Once the scan is complete you will be able to see it on a screen and a computer algorithm will calculate how your teeth will shift in increments over time. Then that information is sent to a lab and a full set of weekly aligners will be custom made for you.
Why is it perfect for travelling?
A clear aligner needs to be changed every 1-2 weeks as your teeth shift position, the beauty of this treatment is that your full set of aligners will be given to you to swap out when you need to, without having to keep going back to the dentist's office for adjustments. Thus making them perfect for travel, as you can just throw them in your suitcase and continue with your life. Whether you're hiking the highlands or strolling through Cornwall, these aligners become a hassle-free part of your life.
They are completely removable for eating and cleaning, and the best part is they can offer a quick solution to your crooked smile, with some patients only needing treatment for 6 months.
Options
Depending on your teeth, there are three options available for Invisalign in St. John's Wood:
Invisalign Express – Suitable for very mild movements, needing only 7 aligners over a few short weeks.
Invisalign Lite – suitable for mild cases, needing only 14 sets of aligners with results typically seen after only 4 months of treatment. Invisalign Comprehensive – Suitable for mild to severe orthodontic work, treatment times may vary depending on the patient, with results from between 6-12 months.