The art of a lovely smile
Having a lovely smile can smooth your path through life in subtle ways, which you may only be aware of once you no longer have that lovely smile. If you have teeth that you feel let you down by being crooked, stained, crowded or full of old fillings, then you'll know how easily even a subtle imperfection can stop you smiling as much as you'd like.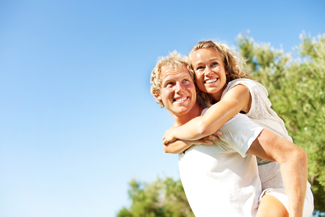 Suppressing your smile can have subtle knock-on effects on your sense of well being, your social interactions, and maybe even your work. This is because people are hardwired to judge others on their smiles when they first meet them. In tribal terms, we are trying to work out if that person on the bus is a friend or foe, and so we smile at them. If they don't grin back, we think 'foe'. We don't think 'maybe they've got crooked teeth and are too self-conscious to smile'.
At Aura Dental in St John's Wood, cosmetic dentistry can give you back the smile that will let everyone know that you are a friend, not a foe. We can transform your teeth imperfections so you can smile with confidence again. Let's take a look at a couple of the treatment options available:
Teeth whitening
In St John's Wood, cosmetic dentistry has no more popular treatment than teeth whitening. It is a safe, fast, and effective way to remove common stains such as nicotine, coffee or red wine. It can be carried out at the clinic in one session, or over a couple of weeks in your home.
Veneers
Thin pieces of porcelain attached to the front surfaces of your teeth can quickly improve their appearance. Veneers are a great option if you have permanently discoloured teeth, small spacing or alignment issues, or for teeth that have small chips or cracks. One veneer can be used to improve the look of a permanently stained tooth, while a full set can create a smile makeover. The porcelain from which they are made is very robust and can last for 10 years or more, depending on how well you take care of them. These are another very popular option for cosmetic dentistry in St John's Wood.