St John's Wood braces straightening teeth with discretion
Modern teeth straightening has come a long way in the last 20 years with a range of braces types being available that can address a variety of issues or target specific teeth whilst also being highly discreet. At Aura Dental we want you to make informed choices which engenders commitment to your teeth straightening process. No matter which option you choose, by fully engaging with the process you can ensure the best results that you are satisfied with. Although a short blog can only tell you so much, we have laid out a few of the options that are available to you so you can start to make an informed choice of how you would like to proceed.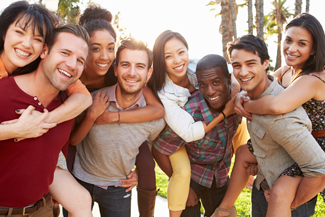 Inman aligners
The Inman aligner is a removable teeth straightening treatment that realigns teeth in a very short time span. The appliance consists of two opposing spring-loaded aligner bars that apply gentle but continuous pressure to the teeth.
The Inman aligner targets the front four to six teeth, reducing straightening time dramatically. Regular visits to the dentist are required throughout the treatment to keep the treatment on track.
Removable invisible braces in St John's Wood
Full discretion is attained with Invisalign removable aligners, which are virtually invisible. This treatment consists of a series of transparent aligners that are made of high-quality, smooth plastic. Patients wear them for 7-10 days before moving to the next set in the series, until their teeth have reached the final position.
Due to the precision of their manufacture, removable aligners are very comfortable to wear. They can be taken out to eat and clean teeth normally with brushing and flossing. However, patients are recommended to wear them at least 22 hours per day for maximum effectiveness.
Six Month Smiles
Six Month Smiles are more akin to traditional braces in St John's Wood and are fixed using clear brackets and tooth-coloured wires, making them barely visible. They can address more complex issues such as overbites but in a vastly reduced treatment time, offering adjustment in as little as 4 months but often taking 6 to 9 months to achieve best results.