Missing teeth? Let us introduce you to the world of dental implants
Our teeth age, just as we do, which means certain dental complications arise. Tooth loss is widespread as we get older, and while it may be traumatic, false teeth can provide us with the smile we thought lost.
When replacing your missing teeth, you will probably have several questions and might be confused about which device matches your lifestyle.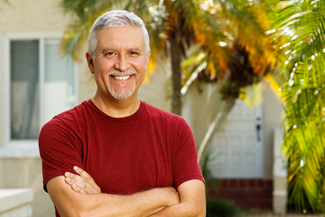 When making your final decision, you have to put a spotlight on your circumstances. Have you lost one or multiple teeth? Can you afford the expense? Does insurance cover or partially cover the treatment that you are about to undergo?
If you are on the fence about getting dental implants in St John's Wood, come and have a chat with one of the members of our team at Aura Dental. By explaining how dental implants work and discussing monthly payment plans, we can help you to get your old life back.
Under what circumstances should I consider getting dental implants in St John's Wood?
You might be getting dental implants for one of several reasons. A traumatic mouth injury might have left you minus a few teeth, or years of neglect has resulted in rotting incisors that need to be extracted, leaving you with gaps between your teeth.
Dental implants are a popular choice for people who are left toothless, and with them, people can enjoy daily living unobstructed by their fake teeth. That said, there are some health criteria people need to pass before they can undergo implant procedures. Do they have enough bone in their jaw and strong, disease-free gums?
Can I expect fast results?
We understand people's desperation to replace their teeth quickly, but dental implants are not a quick fix by any means.
Dental implants in St John's Wood rely on osseointegration, a biological process used to integrate the titanium screw embedded into the bone with the jaw. Depending on how long a person takes to heal, the treatment duration usually spans over a couple of months.
Will my new tooth function like my old one?
The pleasure of a dental implant is that your old tooth is replaced at the root using a metal post. The metal post, which is drilled into your jawbone, is now your new tooth's new root. It holds your artificial crown securely in place, leaving no chance of it dislodging at inopportune moments – something that you may experience using dentures.
The material of your new crown is exceptionally durable, which means you can enjoy eating whatever you like without giving a thought as to how hot, cold or hard food might impact your prosthesis.
In time, you might find it harder to differentiate your new teeth from its neighbours.
 Can I afford dental implants?
When compared to alternative replacement option, implants are the more expensive choice. That said, consider what you are getting: a new tooth that, if looked after correctly, can last for a very long time. The same cannot be said about dentures and bridges, which will eventually need to be replaced with new ones after a few years.
If the initial cost is overwhelming, chat to us, and we can discuss possible treatment plans more suitable for your budget.
Dental implants could be your solution to a problem free dental life!