Is it ever too late to get braces?
In the past braces have been associated with pre-teens and teenagers; however, there are an increasing number of adults that are being proactive in caring for their oral health. In a recent survey by the British Orthodontic Society, it was shown that there is an increase of 75% in adult patients. The improvements in design have made braces less conspicuous, and if you are looking to get braces in St John's Wood we can help you to find what you need!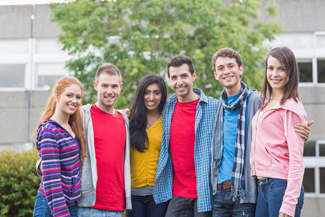 All braces have a similar method, that is, applying pressure over time. Over an extended period, your teeth will be directed by our skilled practitioners to realign in a more favourable position. We can change the shape of something as rigid as our jaw, because underneath our gums is a membrane surrounded by bone that connects our teeth to our jaw. This membrane controls the movement of our teeth just as you would control the wheels of your car. So to change the direction of our teeth, we can add pressure to the membrane with braces. Stretching the car metaphor a little further, we can say that the pressure is like the fuel that propels you forward to a confident smile.
So no matter your age, we have a wide range of treatments to suit you and your specific needs. We believe here that a patient should make informed and educated decisions for their oral health. Interested? Braces in St John's Wood provide a variety of options, including metal, ceramic, lingual, and Damon braces to fit your needs.
Metal braces
Metal braces are the traditional treatment. Made from stainless steel brackets and wires they tend to move your teeth slightly faster than other options. Their appearance is noticeable, but it is a reliable approach in improving the structure of your teeth.
Ceramic braces
Ceramic braces are the same size and shape of metal braces, except they are tooth coloured, making them less noticeable. They work well and if you are self-conscious about the appearance of metal braces, these may be the option for you.
Lingual braces
Lingual braces are custom-made to sit behind the patients 'bite'. This treatment plan is hardly visible and less invasive than other methods. If this option is something of interest, please contact any one of our practitioners.
Damon braces
Damon braces are self-ligating fixed braces that are designed for comfort and ease. Because we genuinely care about our patients, braces in St John's Wood provide a quality service that produces desired results consistently, and we also do it with minimum discomfort to our valued patients.
Although these are fitted the same way as regular metal braces, instead of brackets that tighten and adjust the braces regularly, we use a slide mechanism attaching wires to brackets to move with the teeth as they realign. The result is a better looking, comfortable fit that produces strong returns.
To see whether you qualify for any of our options, you should book a consultation with one of our experienced dental practitioners at St John's Wood. At our practice, we believe that every patient deserves to make an educated decision about their oral health, informed by the integrity, quality, and empathic nature of our staff. The only pressure you will face from us when it comes to your oral health is the pressure applied to your teeth.