How your dentist can repair broken teeth
One of the most common reasons for requiring an emergency dentist is cracked, chipped or otherwise broken teeth. The skilled team at Aura Dental in North London have many techniques with which they can restore damaged or broken teeth, and we would always advise you to visit a dental practice as soon as possible after damage occurs.
Why you need to see a dentist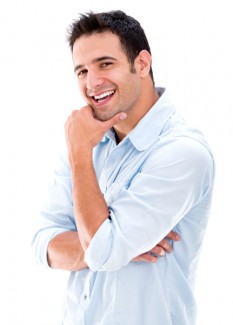 Broken teeth can be extremely painful, but that's not the only reason to get them fixed as soon as you can. Even small cracks and chips in teeth can allow bacteria to pass into the pulp of the tooth and the root canal system, which can cause infection. If this happens, you will need root canal treatment to get rid of the infection. Without it, a dental abscess could arise and you could eventually lose your tooth.
Cracked and broken teeth near the front of your mouth can make you self-conscious about smiling, and at Aura Dental in North London we believe everyone deserves a smile to be proud of. Rough edges to the tooth can also catch your lips, tongue, or cheeks, leading to discomfort. You might find your diet is affected too.
What can my dentist do?
We offer a number of ways to treat broken teeth at our North London dental practice. Every case is individual, and your dentist will recommend the best options to suit your needs. Things your dentist will take into consideration include:
Where the broken tooth is in your mouth
The extent of damage
Whether the tooth contained a filling
Your personal preference
Among the options available from your dentist at our North London clinic are:
A crown (porcelain, metal and porcelain, or full gold)
Porcelain veneers
White filling/composite bonding material
Inlays or onlays
Tooth replacement with a dental implant and/or dental bridge for extensive damage