How dentists can fix your discoloured teeth
Dentists have many ways of treating discoloured or stained teeth. At Aura Dental in St John's Wood we have a skilled team of dentists who will work closely with you to solve any issues you may have with the current shade of your teeth, creating you a bespoke treatment plan to ensure that you soon have your dazzling set of pearly whites back.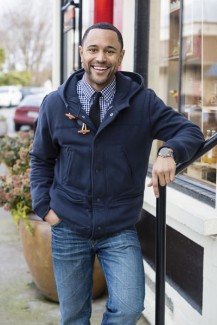 Tooth staining and discolouration has a number of causes, so the first thing your St John's Wood dentist will do is to establish what the root cause of your problem is. That way, they can devise an effective and long-term solution customised to suit your needs.
Visible plaque is the largest single cause of tooth staining among UK adults, with a shocking 66% of us suffering from it. Dentists agree that this is bad news, because as well as lending an unwanted yellowish or brownish hue to your smile, it also leads to gum disease and tooth decay. If this is found to be the reason behind your staining, you will be referred to the hygienist at our St John's Wood dental clinic. Both dentists and hygienists play a vital role in getting rid of dental plaque and making sure you stay healthy.
Teeth whitening treatment is the most popular cosmetic dentistry procedure in the UK, and is an excellent way to remove everyday stains such as those caused by tea and coffee from the teeth. It's vital to remember that, by law, only dentists can prescribe teeth whitening treatment – whitening from any other source may be unreliable, unsafe, or both.
Our St John's Wood dental centre offers professional teeth whitening treatment, but if your tooth stains are found to be permanent there is no need to panic: our skilled St John's Wood dentists can also help in this scenario. Porcelain veneers are a good choice to improve the appearance of one or more permanently discoloured teeth – for example, those that have darkened after dental trauma.
If visible metal fillings are making you frown, the dentists at our St John's Wood clinic can safely remove these and replace them with tooth-coloured alternatives.