How dental implants in St John's Wood can work for you
Unless you live a very sheltered life, you must have heard of dental implants. In fact, dental implants have significantly changed the idea of dentistry in the 21st century, since they can replace missing teeth effectively and provide patients with predictable and long-lasting results.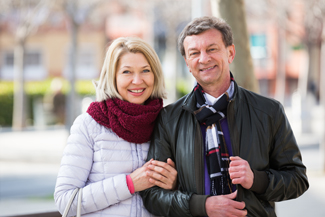 At Aura Dental, we firmly believe that dental implants in St John's Wood can improve your oral health and overall quality of life. Over the years, we have helped many patients regain the functionality of their teeth with dental implants in St John's Wood. To book a consultation appointment please call us today, and arrange an appointment for you right away.
Why are dental implants more versatile?
Dental implants replace the root of the missing tooth instead of simply sitting on the gums just like bridges and dentures. By doing so, they interact with the jawbone through a process known as 'osseointegration'. Once they are fused with the jawbone, dental implants in St John's Wood keep the bone structure and density strong and encourage the growth of fresh bone tissue.
Dental implants in St John's Wood can replace a single, multiple or all of your missing teeth. Whereas single missing teeth are supported by implant-retained crowns, multiple missing teeth can be replaced with implant-retained bridges or dentures. This process is done in stages, but in some cases it can be completed in a single day (All-on-4 or immediate loading dental implants).
Who can have dental implants?
With the recent advances in implant technology, almost everyone can have dental implants. Your dentist will examine your teeth thoroughly, discuss your dental and medical history and explain your choices. Just like most dental procedures, a dental implant operation carries some risks. These can be easily minimised with the right dentist and we can assure you that all of our implant dentists are very experienced in dental implants and have performed many operations over the years. However, if you have a history of smoking or if you are diabetic, you should let us know, because your body may react differently to dental implants.
Questions? Our experienced and friendly implant dentists are eager to answer all your implant queries.