How Aura Dental can help you get dental implants
If you have been considering dental implants but have either physical, emotional or financial concerns that are preventing you from taking the next step, at Aura Dental we can help you overcome these worries. With our special interest in the area of dental implants, we have proven success rates that can ensure successful implantation no matter the barrier. Here are a few common reasons people put off dental implants in St John's Wood: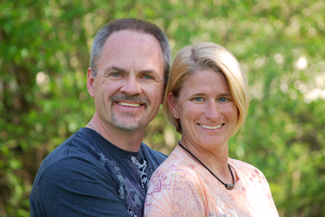 Low jawbone density
Dental implants are inserted into the jawbone during a simple surgery. The jawbone then grows onto the surface of the implant, anchoring it in place. This process requires a healthy jawbone with a good density.
If your jawbone has suffered any deterioration, you may need a bone graft. This is a fairly common procedure where bone is taken from elsewhere in your body, a donor or an animal source, and added to the existing jawbone. It knits into place over time and, if successful, your dental implants can then be fitted. Although this may add some additional time, it will ensure a successful implantation.
Anxiety
Anxiety is a very real response to what may seem like an invasive procedure and could be standing in the way of you receiving dental implants in St John's Wood. However, with our care and professionalism we can ensure your experience includes all the necessary support to reduce your fear. We will keep you fully informed throughout from first consultation through to the final check-ups, helping you to reduce feelings of anxiety. We can also offer you sedation along with local anaesthetic. We can also look at full general anaesthetic if this is the right treatment for you.
Financial concerns
It is true that dental implants are not a low-budget solution. This is due to the work involved and the high quality and longevity of the results. We offer financial plans to anyone over the age of 18, from 0% interest to 7.9% depending on the length of payment plan. It is subject to terms and conditions and could help you spread the cost. Talk to us today and we can start you on your journey to dental implants in St John's Wood.