Getting what you want from braces in St John's Wood
If you have bite issues, misalignment and even gaps you may be considering braces. If your career demands perfect appearance or you are style conscious, especially working in the city, the idea of using teeth straightening apparatus may have you stalling what could be a very quick fix. At Aura Dental we can assess your teeth and provide you with solutions to all of your teeth straightening concerns that will not compromise the way you look.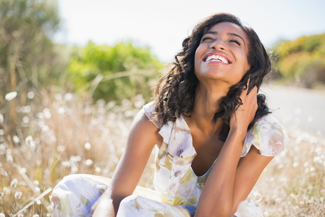 Dental options that may not mean braces
As your dentist we will work with you to find the best possible solution for your issues. This doesn't have to just be about the treatment – you may have other concerns such as cost and time. During a thorough examination we will be able to advise you on a variety of options that you may not be aware of or believed couldn't work for you.
Some cosmetic dental procedures can be used to address gaps and misalignment issues without the need for St John's Wood braces. In addition, we have some brace styles that could realign your front teeth in as little as 4 to 16 weeks in the case of Inman aligners.
The height of discretion
Many of our braces styles are highly discreet. This is achieved through the use of tooth-coloured or clear apparatus that hide in plain sight. If discretion is key to your requirements, we will look at which option can achieve the results you desire in the shortest time, with the least compromise to your look.
We can offer you braces such as Invisalign that are fully removable, so if you do need to go to a special function or high priority meeting, you never have to be concerned about your braces.
Even overbites addressed with discreet braces in St John's Wood
Some of our braces can even work with more complex problems such as mild or moderate overbite issues discreetly and in short time spans. With Six Month Smiles, brackets are made from clear material and the wires are tooth-coloured, making them far less visible than traditional braces.
Contact us for a full consultation so we can offer you the best solution that address all of your concerns.