Getting replacement teeth
Replacing your natural teeth can conjure up different feelings, from sadness and embarrassment, to annoyance and disappointment. It's not easy when this happens and can affect self-confidence. However, there's options available to replace missing teeth and get your confidence back. Whereas many people turn to dentures, dental implants in St. John's Wood may also be an excellent option available for you.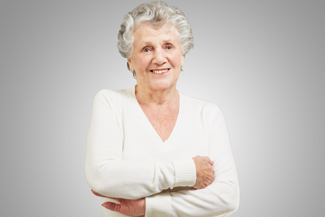 Dental implants explained
An implant is a small screw that is fitted into your jawbone to attach an artificial tooth. This can be tailor-made to your individual jaw. An artificial tooth can then be securely attached to the implant, providing a far superior way of replacing missing teeth.
Why choose us
Aura Dental offers quality dental implants in St. John's Wood in a modern clinic with highly trained and experienced dental staff. Our ambition is to provide effective results for our patients, creating long-term relationships built on trust, integrity and respect. We understand that patients need to have a dentist they can turn to and feel confident in, as well as who can make them feel reassured. It's our job to provide this to you in every aspect of treatment and at every appointment.
The process of getting implants
From the beginning to the end, getting dental implants in St. John's Wood consists of several steps. This starts from an initial assessment to see if you need any treatment first to prepare your jaw and teeth for implants. Once your teeth are the healthiest they can be, our dentist can start to prepare your implants. Before they're inserted, you'll be given anaesthetic to numb the part of your mouth. The implants are then inserted and need a few months for the gums to heal and the implants to integrate with the jawbone.
After this time, the artificial tooth can then be fitted. You'll be asked to attend an appointment for the dentist to arrange for a crown or bridge to be designed to fit your mouth and your teeth.
Get in touch today
We are here to answer all of your questions about getting dental implants in St. John's Wood. It's simple. Either give us a call or pay us a visit to find out more.