Getting dental implants is like getting your original teeth back
Many people panic when they lose a tooth because they feel that there is nothing that they can do about it. Some will go for years with a gap in their teeth, feeling frustrated or disheartened every time they open their mouth to smile. At Aura Dental we understand how upsetting it can be to lose a tooth and have a range of treatments on hand to restore your smile completely and leave you feeling confident and proud about it.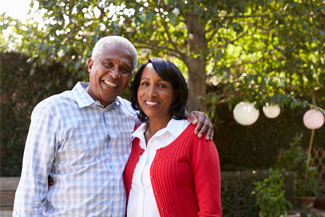 Making the decision to get dental implants in St John's Wood will be amongst the wisest decisions you have ever made. Permanently fixed into your mouth, these replacement teeth will feel and look exactly like your original ones did. There is no need to worry about encountering embarrassing situations where your false teeth come loose or fall out, and you can eat and chew whatever you like when you go out for dinner. There are no restrictions when it comes to tooth implants, and they will make you look and feel years younger.
What treatments are available at our practice?
You will most likely know at your consultation appointment what kind of treatments you are going to need, to go alongside your dental implants in St John's Wood. If you have a single tooth missing, then it is more than likely that a crown will be used to close the gap in your teeth and give you the appearance of having a full set of teeth again.
Sometimes a partial denture will be attached if you are missing a few teeth in a row. These are common when someone has had several teeth knocked out in an accident. A full denture is also available for those of our patients that need full sets of teeth replacing. Several of our patients decided to upgrade their removable dentures to this more permanent solution too.
Whilst you will need to have one implant fitted if you are having a crown, you may not need one per tooth if you are having a whole set of teeth replaced. Your dental practitioner will be able to discuss this with you at your initial consultation.
Taking care of your artificial teeth
It is vitally important that after you get your dental implants in St John's Wood you take proper care of them. They can be cleaned and brushed the same as your original teeth were, as long as this was twice a day and thoroughly. The better care you take of your new teeth the longer they will last you. In some cases, this can be up to twenty years or even for the rest of your life.
Brushing your teeth properly will help prevent gum disease and other problems from occurring too, and it is important to do what you can to maintain a good level of general health. If your crowns, dentures or bridges become damaged or simply need replacing, this can be done easily without interfering with your implant. If you notice that one of your artificial teeth appears damaged, then it is recommended that you book an appointment to see one of our dental practitioners as soon as possible to prevent the situation from getting worse. We will be able to provide you with the correct treatment and explain exactly what has happened to your tooth or teeth.