First impressions count
If you are a fan of the many talent shows on TV, you will know how much first impressions count. Remember when Susan Boyle came onto the Britain's Got Talent stage back in 2009? Everyone wrote her off before she'd even opened her mouth to reveal she had the voice of several angels. She went on to become a major star, and to have quite a visual makeover, but even so her looks have deprived her of being taken seriously by many.
Visual information, collected almost subconsciously, can permanently influence our opinion of another person, especially in situations such as dating and job interviews. If we don't smile, people can easily assume that we are miserable or unfriendly, whereas the real reason may be because we are ashamed of our wonky teeth.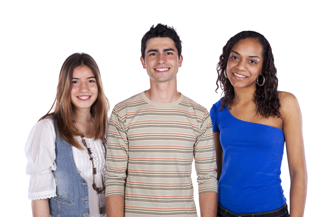 Of course, by the time we are adults, many of us are unwilling to have visible teeth straightening devices that will attract unwanted attention. This is why we offer clear braces in St John's Wood at Aura Dental.
The clear braces revolution
Invisalign is an innovative kind of braces in St John's Wood. Instead of the usual brackets, bands and wires, it uses clear plastic trays, rather like mouth guards, that push rather than pull your teeth into alignment.
This kind of braces in St John's Wood has several advantages over wire and bracket braces.
Invisalign avoids the teenage look that is often associated with 'train-track' braces by the use of incredibly thin, clear plastic trays that fit snugly over the teeth, and are hard for other people to spot. Importantly for many adults who have public-facing jobs, they do not interfere with speech.
Another big plus is that Invisalign trays are removable. This means no food stuck in brackets and wires that can takes ages to brush away, and therefore much less chance of tooth decay. You can eat whatever you like but it is important to only drink water when the aligner is in because you could stain the plastic.
Also, if you really need to, you can remove the aligner for a few hours for important business or social events. You must wear the aligners for at least 20 hours a day if the treatment is to stay on schedule.