Exploring your braces options in St John's Wood
Are you considering braces in St John's Wood? You will need to find the best straightening aid for your circumstances.
There are several options available, which might make choosing the right one a challenge. Our dentists at Aura Dental are happy to help you select an orthodontic device that is both 100% effective whilst complementing your lifestyle needs.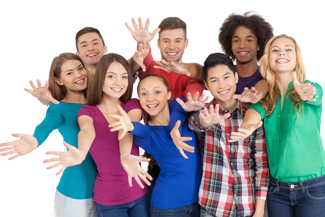 What do our team recommend? Invisalign in St John's Wood and Damon braces are our best sellers. And the results speak for themselves: happy smiles all round.
What makes these products so popular? These straightening aids have changed people's smiles for the better whilst also making oral hygiene easier.
Straighten your teeth the Invisalign way
Most people know a thing or two about Invisalign, but how do they really work?
Some might have their doubts because Invisalign in St John's Wood does not resemble the use of conventional braces in some ways. For one thing, there are no wires, brackets or elastic bands, and secondly, they are not permanent. Invisalign is made up of sets of transparent aligners that can be removed at any time, a feature that many Invisalign users enjoy because it allows them greater freedom. They can eat what they like without worrying about breaking metal braces or staining teeth.
Invisalign also yields more realistic results. What does this mean? At the start of treatment, a unique programme is drawn up for each of our patients that outlines the series of movements their teeth will make, which includes an accurate prediction of how the teeth look post-treatment. In this way, you will know how straight your pearly whites will be, leaving you no reason to feel disappointed by the outcome of using invisible braces.
Unlike metal braces that can be sore and uncomfortable at times, invisible braces are custom fabricated to fit your mouth, allowing for a better fit. You might feel a slight discomfort as your teeth adjust to the new position of the retainers, but for the most part, you can forget about your retainers and carry on normally. These braces work around your lifestyle, and not the other way round.
As we mentioned earlier, people enjoy the removable nature of Invisalign. You do not need to adjust your diet with Invisalign, nor do you need to update your teeth cleaning habits – just remember to clean your plates. Not only are dirty plates easily spotted by others, but they are also incredibly unhygienic as germs begin to accumulate.
How are Damon fixed braces different to conventional straightening methods?
To the untrained eye, Damon Braces, also called self-ligating braces, might seem identical to regular braces, but they have a key difference. This straightening aid removes the elastics of standard braces, using metal clips that fasten the wires to the brackets.
By using this groundbreaking clip system, the wearer can look forward to braces that are easier on the teeth, no more undue pressure and complications caused by tightly-woven elastic bands and archwires.
By simply clicking archwires into place, your orthodontic visits will be quick because making slight adjustments is straightforward and easy.
Damon brace users will also like the product's sleek design: more discreet than conventional straightening methods with its smaller brackets and complete absence of elastic bands.
Braces are an investment for your teeth that you will not regret.