DIY Braces – Is this right for me?
By Amy Cuckoo
When we're looking at decorating our home, normally a trip down to B&Q at the weekend is all we need to get the job done ourselves, no matter our skill set. Does this mean that we should all be opening our own painting and decorating businesses? With my ability, you would hope not!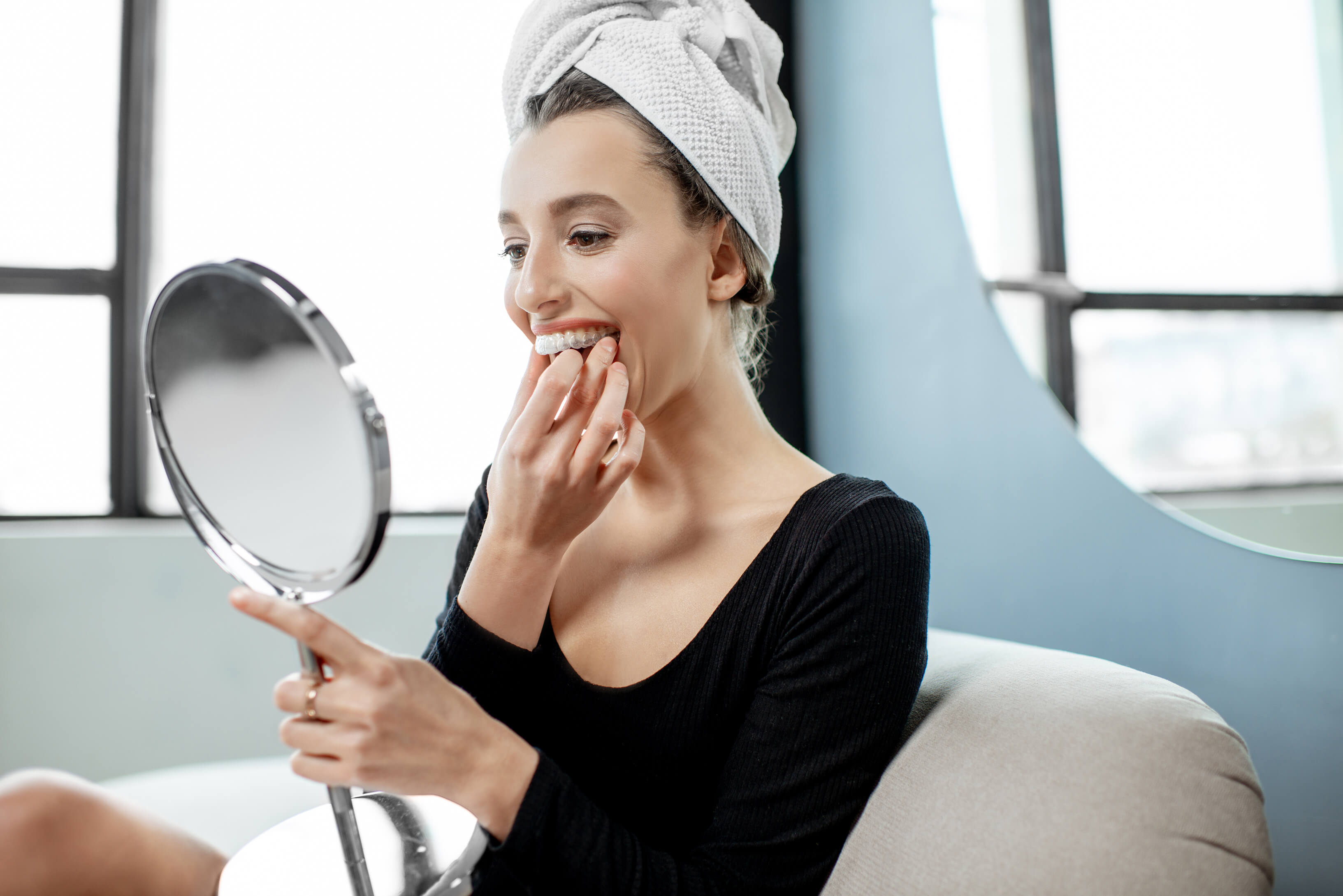 In recent months, we've seen an eruption of DIY brace companies providing a "Do-It-Yourself" solution for teeth straightening. What does this mean and is it right for you?
What are DIY Braces?
"DIY Braces" or "Mail Order Braces" are a series of clear trays, known as aligners, that you use at home to straighten your teeth. There are various companies out there offering the service but they essentially all work in the same way:
Step 1: Order a kit and take your impression at home.
Step 2: A Qualified Dentist looks at your models and calculates your plan.
Step 3: Aligners are manufactured and shipped to you.
Step 4: Wear your aligners and straighten your teeth.
So, what do you need to bear in mind?
There is an art to taking dental impressions that can take nurses and dentists weeks to learn professionally and with the 3D technology we use at Aura Dental we can take your impressions without the need for putty material.  As this is likely to be the first dental impression you have taken, this can open your treatment up to errors. If the initial impression is wrong, this could cause an impact to treatment and potentially risk your desired outcome altogether, leaving your teeth worse than when you started.
When assessing for braces in a dental practice, you are recommended to have a panoramic radiograph. This allows the dentist to check for suitability of tooth movement, bone availability, gum recession and other contributing factors when looking at orthodontic treatment. Without doing one is like putting a car through a MOT without ever looking under the bonnet. Not ideal right?
So, what do you need to bear in mind? These systems will be straightening your teeth absolutely but they are not looking at the overall bite of how you bite together. This in itself can cause issues down the line in regards to tooth enamel wearing away.
We only get one set of teeth so please, just speak to any dental professional before taking the decision of proceeding with DIY braces.

What is the official word?
The British Orthodontic Society (BOS) is a charity-led society formed to act as the national representative of all orthodontists and below is the grand finale of their official statement!
¹ "The British Orthodontic Society strongly advises the public not to undertake such treatments. If you are considering braces please seek the advice of your dentist first."
You can access the full article below in the references but let me summarise the concerns the BOS has:
No clinical examination has been carried out by a professional to ascertain whether orthodontic treatment is in the best interest of the patient.
There are various orthodontic solutions available to patients and patients need to be aware of the solutions and risks associated with them.
The potential for less than desirable outcomes due to the treatment being unsupervised by a professional.
All our consultations are complimentary at Aura Dental so why take the risk?
References
¹ British Orthodontic Society: https://www.bos.org.uk/News-and-Events/BOS-Statements/BOS-Statement-Do-it-yourself-braces