Dental implants in St Johns Wood – How they work and what they are used for
Losing a tooth can be a traumatic experience on both an emotional and physical level. Whether it be from a sudden accident, or the result of tooth decay the impacts of losing one or many teeth can be severe. It can impact the ability to eat and chew food, as well as having a cosmetic impact. Therefore, it is important for all of us to consider treatment when and if we ever lose a permanent tooth. While there are a few different options in terms of treatment for a lost tooth, one option you may wish to consider is dental implants in St John's Wood. By getting dental implants in St John's Wood, it is possible to get a treatment from a practise with a track record of successfully providing people with new, strong replacements for teeth. However this does raise the questions of what exactly are dental implants in St John's Wood? And how do they work. In his article we will go through these questions and provide answers to them so that all of us can know a bit more about this particular type of dental treatment.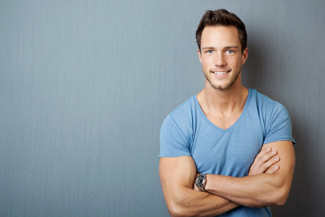 If upon reading this article, you decide that dental implants in St John's Wood are in fact a treatment that you feel that you need, then you will also need to consider where you want to go to get them. One option that you may wish to consider is Aura Dental. At Aura Dental, we utilise a holistic approach to dentistry which helps to minimise the stress and worry that can typically be associated with having dental treatment. Furthermore, thanks to our patient centred staff, we have a reputation for providing excellent oral health care and high standard treatments, meaning that at Aura Dental you can leave your treatment in professional, experienced hands.
Dental implants
Nowadays, dental implants tend to be the industry standard for the replacement of missing teeth. Dental implants are able to replace missing teeth by acting as a fixture which first replaces the root of a missing tooth. Then, a bridge or replacement tooth can be securely fixed on top of the dental implant to look, act and feel as if it were a natural tooth. Dental implants are secure thanks to a process known as "osseointegration." This term is used to describe the process for the fusion between the dental implants and the jawbone. This fusion allows the replacement tooth to closely mimic how a natural tooth works because it allows the new tooth to stand on its own without affecting any of the existing teeth, which also gives the new tooth stability. In addition, dental implants tend to be made of titanium, which has the advantage of the body not recognising it as a foreign object, which allows them to integrate with bone more easily.
Even though their main function is for replacing missing or severely damaged teeth, dental implants can also sometimes be used to assist with other treatments. For example, the stability of dental implants makes them useful for some removable denture treatments, so they can fit more comfortably and securely than they otherwise would. Dental Implants are also sometimes used as temporary anchorage devices (also known as TADs) to help move teeth to a different position in the mouth.