Could Invisalign braces be what you have been waiting for?
Whether you have overlapping, crooked teeth or several gaps between them, getting braces in St John's Wood could resolve your issues and straighten your smile. Many people are not aware of the different types of appliances that are now available. Adults sometimes avoid getting treatment because they feel too old or too self-conscious. We believe that it is never too late to improve your smile, and there are new types of appliances available that are more suitable for the adult lifestyle.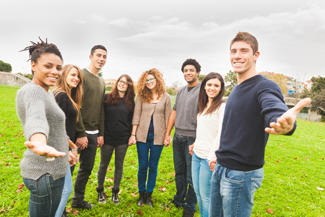 At Aura Dental we offer Invisalign, a type of appliance that is discreet and convenient as well as efficient when it comes to perfecting your smile. Modern dentistry has allowed treatments to become more advanced, and Invisalign reflects this. If you want to find out more about how Invisalign could help you then book a consultation at our practice and speak to one of our highly trained professionals. They will be able to answer any questions that arise and fully explain the ins and outs of the treatment, including aftercare.
What is Invisalign?
Invisalign is an almost invisible appliance that works by gradually moving your teeth into new straighter positions. The aligners are made of a strong, durable plastic and they fit comfortably over the top of your teeth. If you want to get braces in St John's Wood, the first step is booking a consultation appointment. At this appointment you will have images of your teeth taken. From this, your custom-made aligners will be produced, as 3D computer technology is able to show how your teeth will move at each stage and what shape your aligners will need to be.
The aligners are removable, which not only means that it is easy to keep them clean, but you can eat and brush your teeth with ease as well. You need to wear your aligners for at least twenty-two hours each day, so this means keeping them in at night too.
How does it work?
Invisalign braces in St John's Wood works by slowly moving your teeth into new positions. You will receive several sets of aligners, and you will be expected to wear each set for around two weeks. How many sets you have in total will depend on how much your teeth need to move, but our dental practitioners will be able to inform you of this early on.
You will need to ensure that you use the aligners in the right order as you do not need to come to our practice every time you are moving on to a new set. You will be expected to visit us for check-up appointments every six to eight weeks. This is so we can make sure that the treatment is working properly and that you are not experiencing any problems.
After you have worn your final set of aligners your teeth will be in their straightened position. More often than not, you will be given a retainer to wear for a minimum of six months after you have finished your treatment, but some patients will need to wear their retainers for the rest of their life so that their teeth do not return to their original positions.