Considered getting dental implants in St John's Wood?
Here at Aura Dental, our committed staff have been providing the local residents of St John's Wood, and beyond, with a bespoke, patient centred dental experience like no other. It is our belief that the individual needs and requirements of each patient are as unique as the patients themselves, and as such we adopt a somewhat holistic approach to contemporary dentistry – rather than the one-size-fits-all method that is common practice in too many clinics across the country. This ethos of individuality in our approach to dentistry is reflected in our mission statement that 'we provide unwavering clinical excellence in a calm, professional and friendly atmosphere' and as can be seen from our numerous patient referrals we've received – which have helped us continue to grow and develop our practice – we like to think we've achieved exactly that. Treatment here at Aura is only carried out by a practitioner in whom the patient trusts wholeheartedly, and only begins after lengthy informal consultations have taken place – detailing the procedures available and why they are suited to the patient's needs.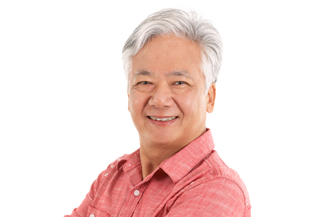 Invisalign treatment
Some widely popular procedures here at Aura Dental in St John's Wood are the installation of braces and implants. These methods of discreet orthodontic aligners such as Invisalign are a replacement treatment to conventional fused braces, often referred to as 'train-tracks' – which are both uncomfortable, and clearly visible from the outside. Invisalign treatment is a non-invasive, and discreet form of orthodontics which uses a removable retainer to gradually align the patient's teeth into their correct specifications – set out with a dental practitioner of the patient's choosing, prior to beginning treatment. Created by Dr Zia Chashti, a 1997 Stanford University graduate, the retainer is constructed from a patented SmartTrack plastic – chosen especially due to its durable, yet malleable qualities. The process of installing an Invisalign mouthpiece initially consists of a custom made mould being created – in house – of the patient's teeth. This retainer can then be taken home, and when worn over the course of treatment gradually aligns the patient's teeth to their correct specifications. The duration of treatment varies depending on the severity of each patient's need, but typically lasts around twelve months. One of the main reasons for Invisalign's popularity over conventional braces for teenagers and young adults is that, when worn, the mouthpiece is practically undetectable, which unlike braces, allows patients to undertake essential dental alignment, without attracting any unwanted scrutiny. Another reason for the success of Invisalign is that the retainer is removable, and as such treatment can be carried out a time that is convenient to the patient, such as when at home or sleeping.
Bridging the gaps
Another service which we offer here at Aura is the installation of dental implants in St John's Wood. Implants are only utilised in instances where a patient's teeth have been lost or damaged beyond repair, and act as a prosthetic solution to gaps in a patient's mouth. The process of installing a dental implant initially consists of a small hole being drilled into the patient's gum, within the gap between the missing tooth, or teeth. Then a titanium screw is inserted, and left to heal. After a brief healing period – during which time the titanium fuses with the bone in the patient's gums – a replica tooth (or denture) constructed from porcelain or plastic is screwed in place, and thus the gap is bridged with a virtually indistinguishable tooth from the rest looking as good as new. The benefits of receiving dental implants in St John's Wood are that it can vastly boost a patient's self-esteem and confidence as it once again affords them the ability to smile fully, without fear of exposing gaps within their teeth.