Concerned about having your braces fitted? Aura Dental has the solution to braces in St. Johns Wood
Even in adult life, a trip to the dentist for a check-up may result in you being told that you require braces.
Traditionally associated with children and teenagers, braces are used to straighten your teeth. However there is the drawback of traditional options being thick, metal braces fitted at the front of your teeth. This has the obvious problem that their use could quite possibly impact your confidence on several levels.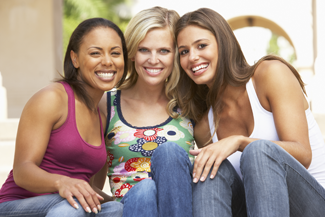 At Aura Dental, we understand that this can be difficult for our patients and so, we offer a range of different options when helping you achieve your perfect smile.
What types of braces are there?

Depending on the amount of realignment your teeth require, there are a few different options that our dental team will suggest. Aura Dental offers a varied selection of braces to suit every mouth, from retainers to Invisalign in St.John's wood
Lingual braces
Traditional braces are fitted to the front of your teeth, making them noticeably visible to not only yourself, but other people too. This can affect your confidence if you are already a shy individual.
Lingual braces are metal braces but unlike traditional ones, they are fitted to the back of your teeth, making them less visible. Perfect for realignment work and a great boost to your confidence.
Invisalign
A type of brace suitable for those with mild to moderate alignment problems, Invisalign is a brace that can be worn while also being difficult to detect by the naked eye.
Unlike fitted braces, Invisalign in St. Johns wood are customised to fit your mouth and can be removed when you need to eat or clean your teeth. When you begin treatment with Invisalign, our dental team will use a 3D computer imaging technology, called ClinCheck, to plan and predict how your teeth will be moved to their desired finished position. This breaks down the entire process and makes the finished arrangement more predictable.
How does it work?
When using Invisalign, your teeth are moved gradually and therefore, you may require a selection of different aligners and retainers to achieve the finished look you desire. This is to improve comfort and to not put additional pressure on your teeth and jaw. Mild cases of misalignment can need up to 14 different braces and have an average treatment time of 9-12 months.
Invisalign is not only for adults, these braces have been designed for teenagers and children too (aged between 6 and 10 years old).
Is it expensive?
The cost of Invisalign treatment can be spread out over several months. At Aura Dental, we know that it is unlikely that you will have the full payment available immediately, so we offer 0% finance and payment options. Remember that the cost is not fixed, it will vary depending on the amount of work required and how many braces your treatment will need.
Contact Aura Dental for more information.