Ask George…about Invisalign
George Angelidakis, our resident Invisalign Specialist answers your questions about Invisalign.
Over the past month we asked our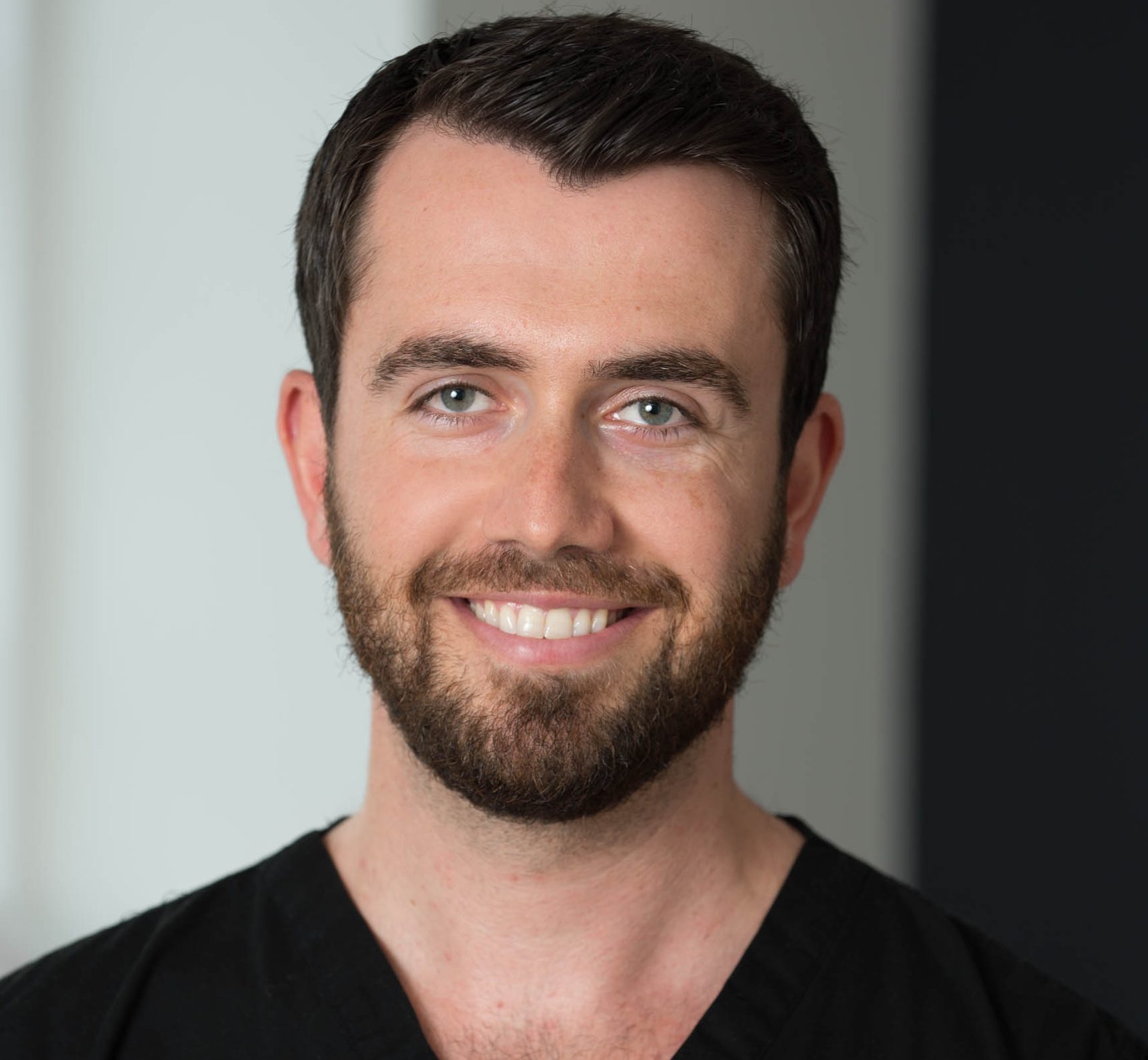 Invisalign patients what questions they wanted to have answered before deciding to get Invisalign. Here are the top 5 queries they raised…

1.How is Invisalign different from braces?
Invisalign is a removable device called an aligner, similar to a mouth guard but less bulky. It appears near invisible when in your mouth and after a few days getting used to it, you'll hardly notice it. You can remove the aligner when you eat, brush your teeth and in extreme cases such as a significant event. Apart from these occasions, the aligners must be worn as directed to make sure your treatment is not prolonged.
Fixed braces require brackets to be bonded to each individual tooth using wires and rubber bands to move your teeth. A bit more care and attention is required for fixed braces to avoid breakages to brackets or wires (usually done while eating!), which will prolong your treatment. Also, fixed braces promote food packing (getting caught in crevasses around the bracket) during every meal and this can compromise or affect your oral hygiene. Clear, aesthetic braces are available today that can significantly improve aesthetics during the treatment, however, they are still more noticeable and bulkier than an Invisalign aligner.
There are certain cases where one or the other is more appropriate. We will assess your personal circumstances and advice on the best options for you.
A very happy patient wanting to show off her new smile:

2. What are the pros and cons of Invisalign?
Pros:
Nearly invisible
Can be removed while eating, brushing teeth and in extreme cases for significant events
Less likelihood of breakages and need for emergency visits
Ideal for those with busy schedules and frequent travel
Before and after result can be previewed via digital simulation
Oral Hygiene is kept ideal throughout the treatment as the aligners are removed during meals and you are able to floss and keep the interdental spaces clean.
Very safe, as the aligners apply mild pressure on the teeth to be moved.
Cons:
Not suitable for all cases. Sometimes a fixed braces may be required
Requires self discipline to ensure aligners are worn at all times
Cost can be slightly higher than fixed braces depending on the complexity of the treatment
3. How does it work?
You will start by having a comprehensive check up with x-rays to ensure you are suitable for the treatment. If suitable, Invisalign will digitally model your teeth and using 3-D technology, simulate the movement of your teeth over a period of time. The appropriate number of Invisalign aligners will be determined and your dentist will advise you when each one needs to worn and for how long.
Each aligner will adjust your teeth to prepare for the next aligner. Every time you change your aligner, it will feel tighter at first, but you will subside after a few days as your teeth adjustment further.
Is it George or the patient who has just finished Invisalign treatment?:
4. How long does it take and how do I make sure my teeth don't move when I'm finished? 
Very generally speaking, the treatment will usually last between 3 and 9 months. Discipline in wearing the aligners will determine the length of your Invisalign treatment. If you wear them 22-23 hours a day except for eating, drinking and brushing your teeth, your treatment should take the amount of time determined in your 3D simulation.
The state of your hygiene can also affect the length of your treatment. It is very important that you undergo regular hygiene cleans throughout your Invisalign treatment to avoid delays.
Good ongoing oral hygiene is also important after your treatment to prevent your teeth from moving again. Build up of plaque on your teeth can cause small movements, particularly in the first few months after your treatment has finished. You will need either a fixed retainer (a small wire stuck to the back of your teeth) and/or a removable retainer (much like the Invisalign aligner and worn at night usually) to prevent your teeth trying to move back to their original positions.
5. How much will it cost?
The final cost of your treatment depends on the complexity of your case. The simpler the case the lower the cost is likely to be. You should also take into account the need for regular hygiene cleans throughout your treatment.
At Aura Dental, Invisalign prices start from £1599 for simple cases. However adult Invisalign treatment will often fall between £2,500 and £5,000. The cost of your initial consultation (£75 plus x-rays) will be incorporated into this if you choose to proceed with the treatment. Hygiene cleans can be added on as directed (regular clean is £70; deep clean is £95).
We do appreciate that that these are not small amounts of money, but they are an investment in your smile, which you will be with you forever. There will be a low cost financing options that can help you spread the cost of your treatment over time.
If you are interested in Invisalign, come and see us at Aura Dental in St Johns Wood. Our Treatment Coordinator, Nadia can also answer your questions about treatment and financing options. Hope to see you soon!
W: www.auradentallondon.com | E: info@auradentallondon.com | T: 020 7722 0040