Are dental implants worth it?
Losing one or several teeth is something many of us may fear, especially as we grow older. Today, however, tooth loss does not have to be a lifelong hassle. Dental implants provide a reliable method for replacing teeth, whether you have lost one, several or all of them.
At Aura Dental, we are passionate about helping our patients achieve great smiles, and dental implants are our method of choice for replacing lost or badly damaged and decayed teeth. Our experienced dentists will examine your mouth thoroughly and help you decide whether dental implants in St John's Wood are the right choice for you. Most patients can benefit from dental implants in St John's Wood as long as they are healthy and have enough bone tissue left in their jaw.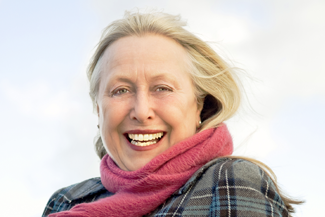 The basics of dental implants
Dental implants are artificial tooth roots made of titanium. Our experienced and highly skilled dentists will insert the dental implants into your jawbone and the titanium will gradually integrate with your bone tissue. Dental implants provide a stable foundation for replacement teeth to be attached to, which can be in the form of single crowns, bridges for several missing teeth in a row or dentures for an entire arch of missing teeth.
What are the benefits of dental implants in St John's Wood?
Dental implants offer an enduring solution to tooth loss and unlike conventional bridges and dentures, they do not need replacement every few years. One of their biggest advantages is that they feel and function just like your natural teeth. The result is a natural smile that can bring back your confidence and restore your full oral function.
Dental implants also protect the jawbone from deterioration, encouraging the growth of new bone tissue and ensuring the jawbone receives vital signals from the teeth clashing together. Finally, dental implants are durable. With proper care and oral hygiene they can decades, if not a lifetime.
Get in touch
Interested in dental implants St John's Wood? If you have one or more missing teeth and are not sure whether dental implants would be suitable for you, contact us today to arrange a consultation.