A modern solution to straightening teeth
Traditional braces aren't appealing to many people. They can be uncomfortable and make wearers feel self-conscious or be too hard to maintain. Invisalign in St. John's Wood is a modern alternative to traditional braces that could work for you instead.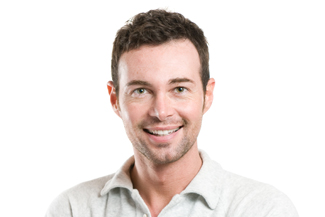 How it works
If you need Invisalign in St. John's Wood, Aura Dental is a competent and modern clinic that can provide this treatment. Invisalign is a transparent brace made of a smooth, clear material that's moulded into tailored aligners to fit your teeth. The aligner is renewed every 7-10 days to enable the teeth to adjust into the desired position.
The benefits
One reason our patients prefer Invisalign in St. John's Wood is that it's subtle and not visible to others. Invisalign is lightweight and made of a soft material, which means that it's comfortable to wear. It can easily be taken out to clean and provides a highly effective result for your teeth. They're light and comfortable in your mouth. They need to be worn for 20-22 hours a day and are treatment usually takes around a year on average.
Follow-up appointments
While wearing Invisalign in St. John's Wood, it's important to visit your dentist every six weeks so that they can make sure they're having an effect and see that there aren't any issues with the teeth.
Whether Invisalign is right for you
At our clinic, our dental team will carry out a full assessment and talk with you about whether Invisalign will have the impact you need.  Depending on the issues present, using a more traditional set of braces may be more suitable you.
The cost of Invisalign
If you have dental insurance, it may be worth checking if your policy covers the cost of Invisalign treatment, as some do. The cost of treatment, which can be managed with a payment plan, starts at £1,500 for Invisalign Lite, but will vary depending on what's needed.
To find out more
Please get in touch if you have more questions about Invisalign in St. John's Wood, where one of our dental team will be glad to answer your questions.