A guide to adult braces in St John's Wood
Unlike popular belief, braces aren't just for children and teenagers. Teeth can be shifted at any age; it's the jawbone that sets hard around the age of 18. In fact teeth straightening treatment later in life can significantly improve your appearance and boost your self-esteem. Improving the health of your teeth and gums is equally important and teeth straightening can help with that too. Misaligned teeth can make toothbrushing more challenging, leaving teeth more vulnerable to tooth decay and uneven wear, as well as contributing to jaw problems.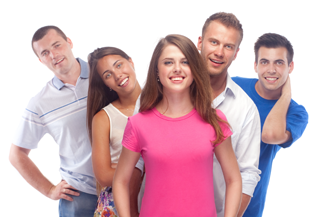 At Aura Dental, although we appreciate the importance of traditional fixed metal braces for effective teeth straightening, we understand that they are not the best option for everyone and so provide alternatives. Adult patients are more self-conscious of their image and they tend to find metal braces unattractive and a hassle to deal with day to day. Luckily, modern dentistry has come a long way in recent years and we now offer many other types of braces in St John's Wood.
Invisalign
Invisalign aligners are transparent and custom-made to fit snugly over your teeth and gums. Since they are easily removable, Invisalign aligners make it easy to brush and floss the teeth. However, you must wear them for at least 22 hours per day for effective treatment. Invisalign is a great option for those who want to shape up their smile on the sly and avoid conspicuous traditional braces.
Six Month Smiles
Six Month Smiles are adult braces, which straighten the front teeth on average within just 6 months using clear brackets and tooth-coloured wires. Unlike traditional metal braces, Six Month Smiles braces are discreet and blend into the background of the teeth. They are ideal for people who wish to straighten their front teeth for a more appealing smile.
Inman aligner
We also provide treatment with the Inman aligner, a removable appliance that gradually guides your front teeth into straighter positions within a matter of a few weeks, ranging from 6 to 18 weeks. The Inman aligner uses 2 spring-loaded bows to push the teeth into alignment.
Healthy teeth can be straightened at any age, so if you are interested in adult braces in St John's Wood, contact us today.