When should I see my dentist?
Looking for dentists in St. John's Wood? Aura dental are taking on new patients all the time and would love to hear from you! We are a highly skilled dental centre based in St. John's Wood and have dentists to suit everyone!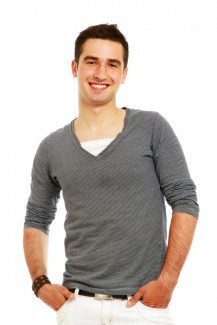 How often should I see my dentist?
How often you need to see your dentists in St. John's Wood really depends on the current health of your teeth and gums. An average recommendation is that your visit your dentist at least once a year in order to have a check-up and possibly a clean if needed. For people whose dental health isn't as good as it could be, a dentist may require you to visit more frequently, say every six or every three months.
When you have a dentist in St. John's Wood they will be able to examine you and advise on how frequently you will need to visit them. Children under the age of 18 will need to be seen at least once a year, as their teeth, gums and jaw continue to grow over time, and dentists will want to make sure that they are growing in the correct way.
What happens during a dental check-up?
At each check-up, dentists will do some or all of the following:
Examine your teeth, gums and mouth in general
Ask you about your general health and any problems you've had with your teeth, mouth or gums since your last visit.
Ask you about your diet and give you advice on your diet, smoking and alcohol use, and teeth-cleaning habits.
Discuss any treatment you may need and arrange a date for your next visit.
A check-up is your opportunity to talk to your dentist about anything you have been concerned about, perhaps bleeding gums or pain in a tooth, and it will allow them to take a better look at those problem areas to check that everything is okay.
So don't leave it too long before you visit your dentists in St. John's Wood. Contact Aura Dental today to make an appointment with one of our dentists, or for more information on any of the services we offer.