Invisalign in St John's Wood, creating perfect teeth invisibly
Did you avoid teeth straightening as a teenager but find you now wish you hadn't? Or are you a teenager with mild to moderate bite or misalignment issues? You may have stalled your journey to straight teeth due to cosmetic concerns. If this is the case, Aura Dental has an innovative tooth straightening solution that will never compromise your smile. We offer a treatment that can straighten your teeth invisibly in as little as 9 months.
Invisalign in St John's Wood offers many advantages over other teeth straightening options; they are discreet, effective, easy to maintain and fully removable. This provides you with flexibility and choice since they can be removed during eating and even for the odd special occasion.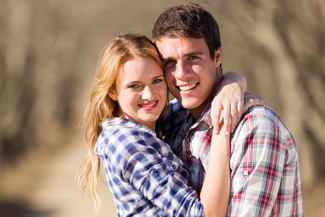 So how do they work?
Treatment with Invisalign consists of a series of aligners that you progress through, inserting a new aligner every 7 to 10 days. These aligners are made of transparent, high quality plastic and are 3D printed to fit your teeth perfectly.  Each aligner is individually manufactured, following a treatment plan developed by us and the Invisalign labs. With every aligner your teeth are guided through small, incremental steps towards a perfectly straight set of teeth.
Unique benefits of Invisalign invisible braces
Being virtually invisible alone is an incredible benefit, offering even the shyest of teenagers an effective alternative to traditional braces. However, they offer other benefits including ease of wear. Due to their bespoke design, the apparatus hug your teeth perfectly and won't rub or irritate the lining of your mouth or gums.
Since Invisalign are also fully removable, they are easy to clean and maintain should any debris stick to them and, when removed, you can brush and floss your teeth as normal. This means you're in control of your oral hygiene and it takes no additional effort to maintain optimum oral health.
Book a consultation today
Invisalign in St John's Wood is the best way to transform your smile without compromising your day-to-day lifestyle choices. As your dentist we can provide a full, comprehensive examination of your teeth to see if Invisalign is suitable for you. Book an appointment today to start your journey to straight, perfect teeth.