Can I afford dental implants?
Ask any dentist if the cost of dental implants in St John's Wood is worth it and they will respond positively without hesitation.
You can look forward to many happy years with a tooth implant, and if you look after it correctly, you will not ever need to replace it.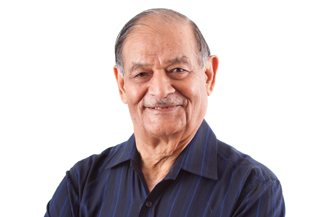 That said, the initial cost of having an implant inserted can be considered a large sum that you cannot afford right now.
Our practice knows that not everyone has the money right now to pay for implants in full, and we are not alone in this thinking.
If you know that dental implants in St John's Wood are right for you, here are ways to finance the procedure in ways that are forgiving on your wallet.
Talk to your insurance company
In all likelihood, your insurer will only cover a margin of the expenses and only if sufficient proof is provided that the implant is medically necessary.
That said, every penny helps in the long run.
If you trust your local dentist see if they have multiple payment plans
Knowing today's economy, paying for these significant procedures to the full amount is not just daunting but impossible, especially when the amount is excessive.
We know this, and your dentist also does. Most practices are generally quite flexible when it comes to paying monthly debits.
If you have looked over your finances and have concluded that you cannot afford implants now and in the foreseeable future, we can recommend other restorative devices that will serve you well.
With us, you can choose from a multitude of payment plans, spanning from one year to five years, with interest included.
Shop around
Do not settle with a dentist but find someone who is not just affordable but competent and experienced with implant procedures.
You should know that not only dentists but also oral surgeons and periodontists are qualified to perform implant surgery who could offer better dental work at potentially better prices.
At the same time, you should not limit your search to the dental practices in your area; look further and you might a dentist offering the same services, with the same competencies at a fraction of the cost. This might be especially true if you start looking for dentists in the suburb who might be cheaper than city tooth doctors because of their geographic location.
Practices who have recently opened their doors might offer discounts on specific procedures to attract and retain patients. You should also approach dental schools and ask them to recommend graduates who have shown promise while working alongside and being mentored by more experienced dentists.
Before anything, though, be sure to investigate and read past reviews if there are any. You do not want to be the victim of substandard dental work and left with a cheap implant.
Dental tourism
Dental tourism is a relatively new concept that sees people have procedures done in overseas countries.
The treatments can be cheaper but do not compromise on quality, and after recovery, you can explore a new country.
Take care and do research – you do not want to be in an unfamiliar environment in pain as the result of botched dental work.
Do you want dental implants in St John's Wood but cannot afford the cost right now? There are options available to you that can make implants a reality for you.