Braces for all faces: discreet orthodontics in North London
Braces as you might picture them – obvious metal "train-track" appliances worn by your peers at school – are not the only option by which a dentist or orthodontist can straighten your teeth. At Aura Dental in North London we embrace 21st Century orthodontics, understanding that wearing traditional metal appliances can be just as embarrassing, or more so, than having crooked teeth.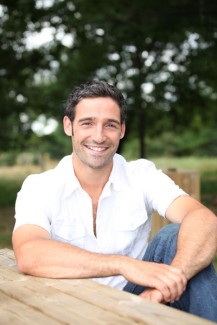 Fortunately, there are many discreet alternatives available. At our North Londondental practice we use both fixed appliances – braces – and removable appliances – aligners – to straighten the teeth of men and women young and old. The best way to find the perfect option for your needs and lifestyle is to book an appointment at Aura.
North Londonbraces and aligners
Different orthodontic appliances work best in different situations, and the ideal one for you will depend on a number of factors, including the amount and type of correction that is required. At Aura DentalNorth London we also take lifestyle factors into account, because we believe that whatever treatment you require, it should have the minimum of impact on your day-to-day life.
Your dentist will discuss the plus and minus points of all relevant treatments during your initial consultation.
Braces
We offer treatment with Cfast and Six Month Smiles cosmetic braces at our North London clinic. These devices are designed for quick correction of issues with the front six to eight teeth, and comprise clear brackets and tooth-coloured wires.
Aligners
We use Invisalign and the Inman Aligner at Aura. The Inman Aligner is designed to correct adult relapse and protrusion or crowding issues with the front teeth, acting in between six and 18 weeks, whilst Invisalign often takes longer, but can correct a larger number of issues. Aligners are both clear and removable, affording you maximum discretion during treatment.