Having your teeth straightened as an adult can be quite challenging. On the one hand, beautiful, straight teeth are appealing, but you would do anything to avoid wearing metal braces? Did you know that Invisalign aligners can straighten your smile without the use of obtrusive metal brackets and wires? Even if you have had your teeth straightened in the past, it may be possible for Invisalign to help fix any relapses, and restore your lost confidence in your smile.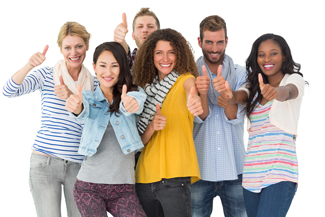 At Aura Dental in St John's Wood, Invisalign allows our dentists to straighten your teeth, not only without conventional metal braces but while wearing comfortable and removable clear aligners. During your consultation appointment, we will examine your teeth thoroughly and help you determine whether you are eligible for this treatment. Most patients can take advantage of Invisalign as long as their teeth are not severely misaligned.
How does it work?
Invisalign consists of a series of clear removable, plastic aligners that are customised to fit snugly over your teeth. These aligners are created with the help of 3D imaging technology, allowing your dentist in St John's Wood to monitor your treatment from the beginning till the end. Once you receive your first set of clear aligners, you can begin wearing them right away.
You will be expected to switch to the next set of aligners every 7-10 days as specified by your dentist. Your aligners are designed to move your teeth gradually into their correct position, the same way traditional braces do. However, with Invisalign in St John's Wood, there are no metal brackets and wires to deal with.
Patients should wear their aligners at least 22 hours per day for effective treatment, but they are allowed to take them out for eating and cleaning their teeth. Invisalign aligners are made of smooth plastic and for this reason, they are comfortable to wear and very hard for others to spot. Nobody will know that you are undergoing teeth straightening treatment unless you want them to.
Get in touch
Are you interested in Invisalign in St John's Wood, but you are not entirely sure it's the right treatment for you? Contact us today and we will book a consultation appointment for you.