At Aura Dental, we offer a number of different systems to get your teeth straightened here at our practice in St John's Wood. Invisalign is one of our favourites and we'd like to tell you why.
Thinking outside the braces
We love the history of Invisalign. It was created by a young student at Stanford University. He'd just had his teeth straightened and was wearing his mouth guard-style retainer. Lying on his bed with his retainer in, he wished his whole straightening system had been as easy to use as his retainer. He got together with dentistry students and found a way to make this work.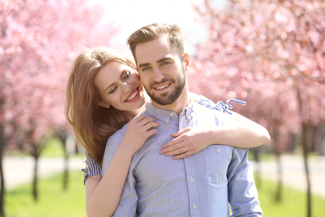 3D printing
At Aura Dental, we love the digital age. We still don't quite understand how 3D printing works, but we know that one of the great products that would not be available without it is Invisalign in St John's Wood.
Eat what you like
No one likes being told that they can't eat this and they can't eat that. And yet, with bracket and wire braces there are often limits on what foods can be consumed. This is because the delicate brackets and wires might be damaged, or bits of food, like nuts or gloopy nut butters, might get stuck under the brace. Not so with Invisalign in St John's Wood. These little beauties come out when you eat, so you can eat what you like, and just give your teeth a good brush before putting your aligners back in. Piece of cake, so to speak.
Invisibility
This is such a big plus! Invisalign aligners are made of 0.3 millimetre thick, transparent rigid plastic. They are printed to measurements taken with a handheld scanner that recreates your jaws and teeth in minute detail digitally (we can show it to you on the screen). The aligners hug your teeth like a second skin and as long as you take care not to discolour them, no one will be able to spot them once they are in place.
If you think you like the sound of Invisalign in St John's Wood, why not come in for a consultation?