If you have been looking into getting your teeth straightened, but don't much fancy the idea of spending months with brackets and wires cemented to your teeth, making eating more difficult, as well as keeping your teeth clean, then you need to know about another way to get your teeth straightened. It's called Invisalign. In St John's Wood, Invisalign is available from us at Aura Dental.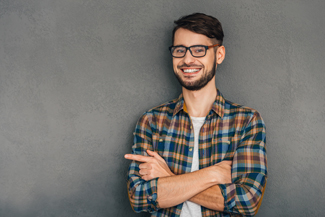 How Invisalign came about
There's nothing like an innovator. The name of the guy who brought teeth straightening into the digital age is Zia Christie. Back in 1997, Christie was a student at Stanford University in the USA. He'd just gotten his teeth straightened, and was now at the retainer stage. One night, as he lay in bed wearing his mouth guard-shaped retainer, he realised that if a mouth guard could keep his teeth in place over night, it could probably straighten them as well.
He got together with some other Stanford students, to create the system that uses computer aided design programmes and 3D printing to make incremental aligners that push the teeth into position. Since then, over 4 million people worldwide have used Invisalign to straighten their teeth.
The benefits of Invisalign
In St John's Wood, Invisalign is popular because the aligners are so thin, at 0.3 millimetres, that they become pretty much invisible when they are snapped into place over the teeth. This is great for adults who want to avoid their teeth straightening treatment becoming a talking point — people in public-facing jobs, such as bank tellers, who don't want to have the braces conversation with hundreds of customers every week.
Another reason why Invisalign in St John's Wood is also popular is that the aligners are removable. They don't get in the way during meals, or when cleaning your teeth. You only keep them in to drink water, so that the plastic does not become discoloured. A pleasing unintended side-effect of this is that you may find you lose weight with Invisalign because you have cut out mindless snacking and coffee drinking.