Tooth loss can be devastating for many people, not only because it affects the appearance of their smile, but also because it can cause many oral health problems. If you don't replace the missing teeth, the gaps can cause other teeth to move, may create jaw problems and in the long run can even lead to further tooth loss. They also leave unattractive spaces in the smile and the more teeth you lose, the more problems you will have with eating and speaking.
Luckily, dental implants offer a permanent solution to tooth loss. From replacing single teeth with implant-supported crowns to same-day teeth, dental implant solutions help you overcome tooth loss and restore your oral health and function to the fullest. At Aura Dental, we encourage our patients to replace their missing teeth with dental implants in St John's Wood, since that will save them from compounded oral health costs down the road.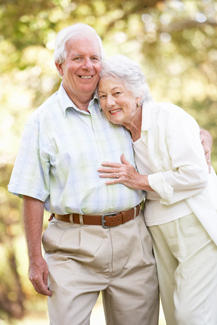 What are dental implants?
Dental implants are artificial tooth roots made of titanium. They are surgically inserted into the upper or lower jawbone, where they are left to bond with the bone over a period of time. This process is possible due to the titanium being compatible with human body tissue. After the healing period has passed, your dentist will attach replacement teeth such as crowns, bridges or dentures over the dental implants.
In some cases, your dentist may be able to complete the entire procedure from root to replacement teeth in just one visit. The teeth attached to dental implants are very natural looking and fully restore your smile and oral function. Dental implants are very durable and will last for many years (potentially a lifetime) with good care and regular visits to the dentist. On occasion, they may need to be re-tightened due to normal wear but this is a quick and painless procedure.
Dental implants in St John's Wood
No other treatment gives the benefits offered by dental implants, as they remain unrivalled in their ability to replicate a tooth-to-root-to-jawbone relationship. When you choose dental implants, you increase stock in your smile, your health and your self-esteem and this is a truly invaluable reward to enjoy for years to come.